Conference Venue
Gibraltar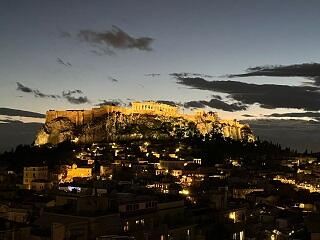 Click on map to enlarge
Gibraltar is a British Overseas Territory located at the southern tip of the Iberian Peninsula. It is only 6,8km2 and borders Andalusia, Spain. It is historically known as the Southernmost point of Europe and Morocco is only 24 kilometres away, across the Strait of Gibraltar. For more information on Gibraltar check out the official tourist board website or of course wikipedia.
Sunborn Yacht Hotel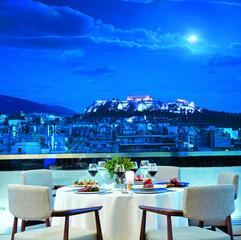 Sunborn Yacht Hotel Gibraltar
EAAP34 will be held at Sunborn Yacht Hotel, Gibraltar. This static 7 deck, 142 metre cruise ship is moored in the harbour of Gibraltar.
For more information about the Sunborn (including rates) and other accomodation options, please visit the Accommodation page.
Shipping address
Should any sponsors or exhibitors wish to ship any promotional material, technical equipment or other products to the conference venue upfront, please inform:
Please make sure that you plan for 1-2 weeks shipping time for deliveries coming through Spain, in case there are any issues with customs. All deliveries must be preannounced and shall go to:
To: EAAP
SUNBORN (GIBRALTAR) RESORT,LTD
ZO 35 OCEAN VILLAGE
PROMENADE LEISURE ISLAND
GX11 1AA GIBRALTAR
Goods receiver telephone numbers
Office: +350 200 16945
Mobile:+34661133855
Transport to and from the venue
The closest airports are:
15 min. walk: Gibraltar International Airport-GIB
128km: Malaga Airport - AGP
British Airways, Easyjet (both via the UK) and Royal Air Maroc (via Casablanca and Tangier) all fly into Gibraltar airport.
Numerous (low-cost) airlines fly into Malaga. There are several options for getting from Malaga airport to Gibraltar:
It is easy and cheap to reach La Línea de la Concepción (the spanish side of the border) via public transport. The easiest way is to take the train from the airport to Malaga Bus Station (10 mins, €3) and then the bus from Malaga to La Línea (approx. €16). For detailed instructions on the bus and how to pre-book click here. It is a 15 minute walk from the border to the conference venue. For more general information on public transport in the area click here.
A pre-booked taxi from Malaga airport to the border with Gibraltar costs around €130 . Taxi can be pre-booked with several companies such as Cheap Malaga Airport Transfers and Malaga Airport Taxi. Uber is much more expensive so better to pre-book.
Car hire from Malaga airport is relatively cheap. The cheapest way is to pre-book. Please be aware that Sunborn doesn't have any parking. It is however possible to leave the car in a car park at the border (Spanish side - approx. €15 per day) or there is some free street parking available about a 20 minute walk from the border. Also be aware that if you want to take a rental car into Gibraltar an extra cross-border fee often needs to be paid at the airport (approx. €10 per day).
Once you have crossed the border it is approx. a 15 min walk to the Sunborn. If you would prefer, taxi's are available just after passport control.
If you are looking to share a car or taxi please let us know on as we can put you in contact with others arriving at a similar time. A shared taxi or rental car will of course reduce costs significantly.
Visa Information
Please note that you need a passport to visit Gibraltar. Your passport must be valid for the proposed duration of your stay. No additional period of validity beyond this is required.
If you do not hold an EU or a UK passport you may need a visa to visit Gibraltar. Please check here for visa information.
Please note that if you are flying into Malaga you may then also need a schengen visa as you will be entering Europe via Spain.
Disclaimer: EAAP does not accept any liability for the above mentioned information and prices.
Thank you to our sponsors