Conference Venue
Gibraltar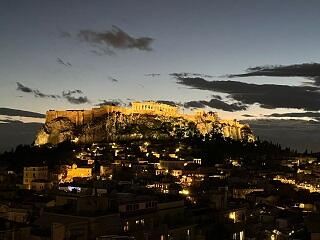 Click on map to enlarge
Gibraltar is a British Overseas Territory located at the southern tip of the Iberian Pensinsula.
Sunborn Yacht Hotel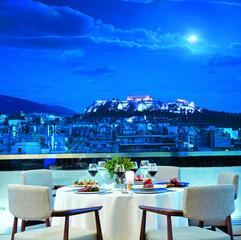 Sunborn Yacht Hotel Gibraltar
EAAP34 will be held at Sunborn Yacht Hotel, Gibraltar.
For special conference prices, please visit the Accommodation page
Transport to and from the venue
The closest airports are:
15 min. walk: Gibraltar International Airport-GIB
128km: Malaga Airport - AGP
British Airways, Easyjet (both via the UK) and Royal Air Maroc (via Casablanca and Tangier) all fly into Gibraltar airport.
Numerous (low-cost) airlines fly into Malaga. There are several options for getting from Malaga airport to Gibraltar:
It is easy and cheap to reach La Línea de la Concepción (the spanish side of the border) via public transport. The easiest way is to take the train from the airport to Malaga Bus Station (10 mins, €3) and then the bus from Malaga to La Línea (approx. €16). For detailed instructions on the bus and how to pre-book click here. It is a 15 minute walk from the border to the conference venue. For more general information on public transport in the area click here.
A shuttle transfer is offered twice daily by Blands Travel. (approx.€33 one-way, €62 return). Please check if the times match your flight arrival and departure as they are not flexible.
A pre-booked taxi from Malaga airport to the border with Gibraltar costs between €110 - €130. Taxi can be pre-booked with several companies such as Cheap Malaga Airport Transfers and Malaga Airport Taxi.
Finally, car hire from Malaga airport is relatively cheap. The cheapest way is to pre-book. Please be aware that parking at the Sunborn is limited (for the other hotels please check directly with the hotel). It is however possible to leave the car in a car park at the border (Spanish side - €15 per day) or there is some free street parking available about a 20 minute walk from the border. Also be aware that if you want to take a rental car into Gibraltar a cross-border fee must be paid at the airport (approx. €9 per day).
If you are looking to share a car or a taxi please let us know on or via the Whova conference app as we can put you in contact with others arriving at a similar time.
Visa Information
Please note that you need a passport or EU issued Identity card to visit Gibraltar.
If you do not hold an EU or a UK passport you may need a visa to visit Gibraltar. Please check here for visa information.
Please note that if you are flying into Malaga you may then also need a schengen visa as you will be entering Europe via Spain.
Disclaimer: EAAP does not accept any liability for the above mentioned information and prices.