EAAP33 Keynote Speakers
Wayne L. MARTIN - A Flight Simulator Study of the Impairment Effects of Startle on Pilots During Unexpected Critical Events (Winner of the Best Paper Award 2016)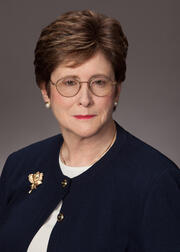 Wayne is a B777 Pilot with Virgin Australia and a post-doctoral researcher at the University of Southern Queensland. He has been flying for 39 years and has accumulated almost 20,000 hours of flight time. He has also taught both undergraduate and postgraduate courses at universities for the last nine years. Wayne has been heavily involved in training throughout his military and airline careers and has accumulated four degrees, including two Masters' degrees and a PhD in Human Factors. Wayne has spoken widely at conferences around the world on his research and has published a significant number of journal articles and research papers. He continues to teach and research in the area of Human Factors and supervises eleven PhD students. Wayne has also run the PACDEFF CRM and Aviation Human Factors Conference since its inception in 2007, and the conference is now the largest of its type in the world. He was made a fellow of the Royal Aeronautical Society in 2014.
Wayne Martin is the winner of the Best Paper Award 2016 published in the EAAP Journal Aviation Psychology and Applied Human Factors. Click here to access the journal article
Don HARRIS & Heikki MANSIKKA - 50 Shades of Competency – Challenges of Defining Pilots' Operational Proficiency (Winner of the Best Paper Award 2017)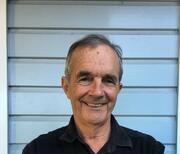 Don is currently Professor of Human Factors in the Research Institute for Future Transport and Cities at Coventry University. He has over 30 years of experience in Human Factors in the Aerospace, Automotive and Defence Industries. Don is a Fellow and a Chartered Member of the Institute for Human Factors and Ergonomics and a Chartered Psychologist. He is currently engaged with COMAC (the new Chinese aircraft manufacturer) on the design and certification of flight deck interfaces and is working on innovative flight deck concepts with joint industry/academia consortia in both the UK and Europe. He is one of the Principal Course Tutors on the EAAP-approved 'Human Factors in Aviation' distance learning Master's degree at Coventry University. He has published over 250 journal, conference papers and book chapters and has edited or written 22 books on Human Factors.
Heikki MANSIKKA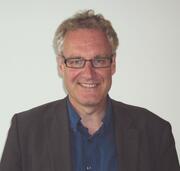 Heikki is a former F/A-18 fighter pilot with more than 20 years of military flying experience.
While in the Finnish Air Force, he served as a squadron commander, qualified air combat instructor and examiner, 4-ship leader, OCA sweep leader and DCA mission commander. He is a graduate from the Joint Services Command and Staff College (UK), and a Chartered Member of the Institute for Human Factors and Ergonomics. Before retirement with the rank of Lieutenant Colonel Heikki earned his PhD in Aviation Human Factors at Coventry University. For the last three years he has worked as a Senior Manager Pilot Performance for Etihad Airways and he will resign from that position on 27 September 2018. Heikki will continue his research on pilot performance with Aalto and Coventry Universities, Finnish Air Forces and defence industry.
Don Harris and Heikki Mansikka are the winners of the Best Paper Award 2017 published in the EAAP Journal Aviation Psychology and Applied Human Factors. Click here to access the journal article
Dietrich MANZEY & Yvonne PECENA - Flightlevel 13.500 and beyond: Issues of space psychology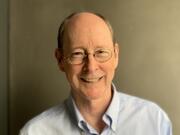 Dietrich is a university professor of work, engineering and organizational psychology at Technical University (TU Berlin), Germany. He received his PhD in experimental psychology at the University of Kiel, and his habilitation in psychology at the University of Marburg. He has been the founder of the first Human Factors master program in Germany, and his research has addressed issues of workload and multitasking, human-automation interaction in different domains, human performance in extreme environments, and system safety and safety culture in high-hazard organizations. Dietrich was involved as PI in three spaceflight experiments performed on MIR-station and two ground-based simulation studies. Since 1998 he serves as psychological consultant for the Crew Medical Support Office of the European Astronaut Centre (EAC), and represents ESA in the Space Flight Human Behaviour and Performance Working Group (SHBPWG) of the ISS program. During six ISS missions he was involved in psychological support activities. His publications include more than 120 articles, proceedings contributions and book chapters including the first textbook on issues of space psychology and psychiatry.
Yvonne PECENA
Yvonne (PhD) has worked at the DLR Division of Aviation and Space Psychology since 1994, where she is leading the selection of air traffic controllers for the German ANSP DFS. Her scientific work focuses on personality characteristics, job analysis and human factors in aerospace, currently with emphasis on unmanned aerial systems. Since 2007 she serves as a consultant for the Space Medical Office of the European Astronaut Centre (EAC). Yvonne is representing ESA in the Space Flight Human Behaviour and Performance Working Group (SHBPWG) of the ISS program. Since 2007 she provides psychological support for ESA crew members during ISS long-duration missions. In 2008/2009 she was a member of the ESA astronaut selection core team. She worked as a visiting researcher at NASA JSC and NASA Ames in 2014. Yvonne was responsible for the psychological selection of female space flight participants (SFPs) conducted at DLR in 2016. She is a Co-Principle Investigator in the project "Evaluation of the validity, acceptability and usability of bio-mathematical models to predict fatigue in an operational environment", submitted by Erin Flynn-Evans from NASA Ames, conducted in the HERA analogue at NASA/JSC 2017/2018.
Steven SHORROCK - The Varieties and Archetypes of Human Work
Steve is a Chartered Psychologist and Chartered Ergonomist and Human Factors Specialist interested in real human and system behavior, with experience in aviation, rail, onshore process industries, healthcare and government administration. He has a BSc (Hons) in Applied Psychology, an MSc (Eng) in Work Design and Ergonomics, and a PhD on human error analysis and prediction. For over 20 years, he has worked in academia and in internal and external consultancy, on including high-profile infrastructure projects, and collaborative safety and just culture projects spanning over 30 European countries. He has developed a range of HF tools used internationally and co-written a number of white papers (EUROCONTROL/FAA/UK CAA). He currently works at EUROCONTROL, primarily as Safety Culture Programme Leader and as Editor-in-Chief of HindSight magazine (bit.ly/HindSightMagazine). He is also an Invited member of ICAO Human Performance Task Force and Adjunct Associate Professor at University of the Sunshine Coast (Centre for Human Factors & Sociotechnical Systems). In a private capacity, he blogs at www.humanisticsystems.com] and has recently co-edited Human Factors and Ergonomics in Practice: Improving performance and wellbeing in the real world (CRC Press) (hfeinpractice.wordpress.com]).
Monica MARTINUSSEN - Evidence based air crew selection (Working Title)
Dr. Monica Martinussen is a licensed psychologist and currently Professor of Psychology in the Regional Center for Child and Adolescent Mental Health at the UiT Arctic University of Norway and Professor II at the Norwegian Defence University College. Dr. Martinussen conducted her doctoral research in the area of pilot selection, and has been engaged in research on that topic for many years, both for the Norwegian Air Force and at the University of Tromsø. Her research interests include research methods and psychometrics, aviation psychology, mental health, and work- and organizational-psychology.
Dr. Martinussen has been a member of the Board of Directors of the European Association of Aviation Psychology for eight years, and is currently Associate Editor of the journal Aviation Psychology and Applied Human Factors. She has recently together with David R. Hunter, published a second edition of the book "Avation Psychology and Human Factors".